What is the programme about?
We believe that we can solve the ecological crisis only if cooperation among people living nearby becomes much stronger. Thus, our main aim is to help the formation of local small eco-communities in the Carpathian Basin – both in rural and urban areas. These small communities can contribute to achieve an environmentally friendly way of living, building strong relationships among people living in the same place, and strengthening the local economy.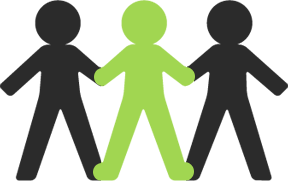 The Small Communities Programme is a research and action based initiative started in 2008. The founder and leader of the Programme is András Takács-Sánta PhD, ecologist, associate professor and director of the MA in Human Ecology at the Eötvös Loránd University, Budapest. About two dozens of people, experts at various fields work on the programme, nearly all of them voluntarily. Our main activities are: field work, support of communities, knowledge sharing, book writing, organizing summer camps for children and adults and providing human ecology course.
Publications, knowledge base

Our books and studies aim to present the potentials of local ecological communities. Besides we provide knowledge, experiences and options for action for all of those who have been already taking action.

Human ecology course

Every year since 2010, we deliver a ten months long Human ecology course every year to distribute knowledge regarding environmental problems and possible ways to deal with them. The lecturer is András Takács-Sánta PhD, associate professor at Eötvös Loránd University, director of the MA in Human Ecology. To date, about 150 people fulfilled the course.

Fieldwork

We have been travelling around Hungary since 2009, making in-depth interviews with the stakeholders of local ecological initiatives. Since 2013 we have been making action research as well: we support the establishment and actions of small local ecological communities.

Summer ecocamp
for children and adults

We offer a hint of an ecological, community-based life for our participants in our summer camps. We started our summer camp for children in 2012, one year later we made another one for adults, and both have been organized each year ever since. The summer camps are held in Nagybörzsöny, Hungary.

Position papers

Occasionally we publish position papers regarding public policy issues closely related to our programme. Sometimes we stand together with other organizations for certain important causes.

Public presentations,
interviews

We regularly have public presentations and discussions about our ideas and results. Also, we often give interviews both in print and electronic media.
Gergő Bíró
political scientist

Norbert Flórián, PhD
biologist
Bálint György
human ecologist

Zsuzsa Horákné Mag, PhD
ecologist
Péter Horváth
nature conservation engineer

Rita Kaszás
biologist
Zsolt Kükedi
consultant, local economy and community development

Gergely Pauló
software engineer

Ágnes Pestovics
marketing professional,
environmental educator
Viktor Pólya
teacher of biology and geography
Lóránd Sebestyén
philosopher
Lehel Sebők
MA student, human ecology
Gabriella Szenderák
MA student, human ecology

András Takács-Sánta, PhD
ecologist, leader of the programme

Nikolett Tarjányi
biologist

Tamás Tauber, PhD
biologist, high school teacher
Miklós Tóth
software engineer
Borbála Vékony
linguist
Csenge Vásárhelyi
human ecologist

Zsófia Vidák
cultural anthropologist
Anita Worschitz
linguist
Former
(and maybe future)

members

András Aklan, Dóra Ádám, Noémi Andacs, Emese Bagoly, Pál Géza Balogh, Eszter Barta, Máté Bodó, Edina Budai, Ádám Csepku, Norbert Feigel, Eszter Fodor, Balázs Gálóczi, Zsófia Gelencsér, Kálmán Gere, Tamás Gilicze, Bence Gosztonyi, Zita Groó, Kata Gyenis, Bálint György, Anita Heim, György Heiter, András Jankó, Bálint Kapos, György Kasza, Anna Kerekes, Balázs Kovács, Katalin Kovács, Ádám Krepcsák, Rudolf Maros, Domonkos M. Nagy, Márton Mucsi, András Nagy Károly, Károly Menyhért Nagy, Hidegárd Nagyné Bán, Nóra Nagy, Attila Plachi, Emese Polgár, Gellért Puskás, Anna Rauscher, Dr. Judit Rácz, Mátyás Révai, Fanni Sáfián, Júlia Siposné Isépy, Ferenc Skobrák, Luca Száraz, Péter Szenczi, Nóra Szerencsy, Lilla Taksz, Balázs Tánczos, Dorottya Teveli-Horváth, Bence Attila Tóth, Szandra Varju, Viktor Vida, Petra Virág, Kata Visy, Gabi Zagyva, Yvonne Zsák
Get in touch with us if
You are planning to set up a local eco-community anywhere in the world and you need professional support,
You want to join an existing community in Hungary, but you still haven't found the one,
You and your community are keen to get inspired by and share experience with people involved in other initiatives (e.g. members of the Új Koma Háló network),
In your opinion a professional, even cross-border cooperation with us might be useful,
You are willing to support the goals of the Small Communities Programme by donating.
❤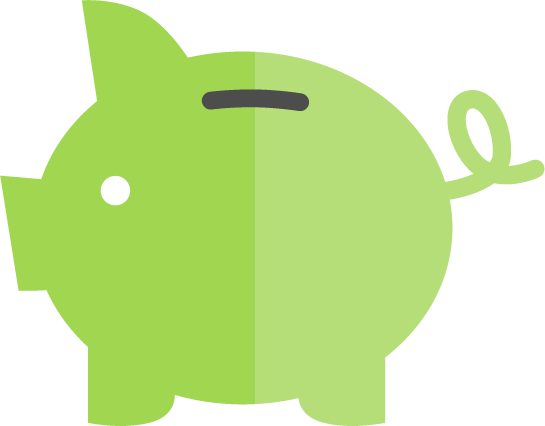 Do you also believe that small communities can bring about great changes?
If you have the means to 'invest' into the Small Communities Programme either regularly or even on a single occasion or two, we gladly accept all monetary donations. Your donation is crucial to us because we depend mainly on volunteer work and the support of private individuals. You can transfer money directly to our account through Helyi Kisközösségek Nonprofit Kft., the not-for-profit company managing our finances.
Our bank account number in Hungary:
16200151-00151601 – MagNet Bank
International bank account number:
HU31-16200151-00151601-00000000
SWIFT code: HBWEHUHB, MagNet Bank
What do we use incoming donations for?
Organizational and operational costs of the Új Koma Háló Network – donations help us promote the formation and development of local eco-communities in many towns and villages, and to help them use their own experience to support each other.
Travel expenses and fees for our country-wide fieldwork – donations help us to visit promising local sustainability initiatives and to promote them in our publications, on our website, and in our talks.
Developing the kiutak.hu portal – we use donations to finance the development costs of our website where we publish tips for action and recommendations of readings and videos to help both forming and already existing local eco-communities.
If you want to support any of these goals in particular, please make a note when transferring your donation.
Another way to support us:
Supportive Bank Card – if you have a bank account and debit card in Hungary with MagNet Bank you can also support the Small Communities Programme through the Supportive Bank Card program
If you feel that you would like to see local small communities become an active part of the ecological revolution, support us!
Thank you for contributing to our goals with your donation!